The Island President
Author: Helen Scales
on March 6, 2012.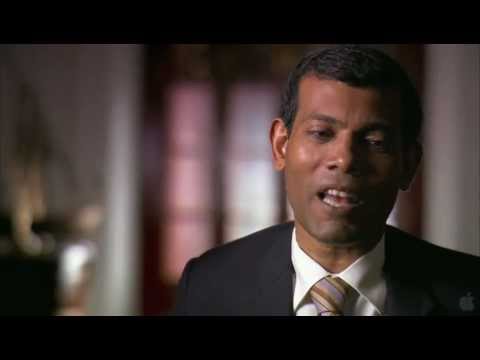 Muhammed Nasheed was the first leader to hold a cabinet meeting underwater – he was making a point about climate change and sea level rise in his vulnerable atoll nation, the Maldives. When this film was made, his story was already immensely urgent. But since President Nasheed was thrown out of power at gun point last month, it's become all the more important.
The Island Present is released in the UK on March 30th. Read more at The Ecologist
This entry was posted on Tuesday, March 6th, 2012 at 11:19 am. It is filed under Environment and tagged with climate change. You can follow any responses to this entry through the RSS 2.0 feed.