Deep-sea angler fish
Author: admin
on November 28, 2012.
This video from MBARI shows never-before seen footage of a deep-sea angler fish,Chaunacops coloratus. In it, we summarize recent work by scientists at Monterey Bay Aquarium Research Institute, Moss Landing Marine Laboratories, and Monterey Bay National Marine Sanctuary. The video seen here was recorded by MBARI's ROV Doc Ricketts at depths of 7,800 – 10,800 feet below the ocean's surface.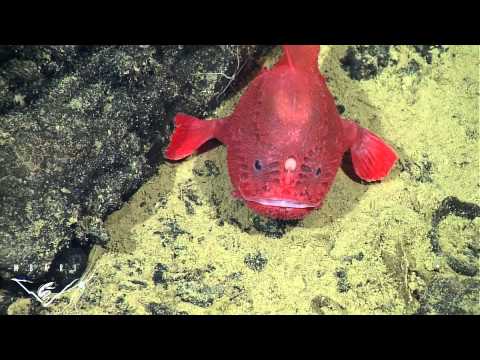 This entry was posted on Wednesday, November 28th, 2012 at 1:52 pm. It is filed under Uncategorized. You can follow any responses to this entry through the RSS 2.0 feed.